15 Best Movies About Gambling and Poker
Films about gambling naturally have drama since danger is a prominent theme. Punters in gambling movies are sometimes compared to that senior policeman who accepts the last assignment before retiring.
It's not entertaining to see an individual be wise and careful, but it is entertaining to witness someone repeatedly risking their safety in hopes of that last big score. Typically, they don't have a quiet home situation upstate where they can sit back and collect their profits. This post will feature some of the best gambling and poker-related films. So let's dive right in.
California Split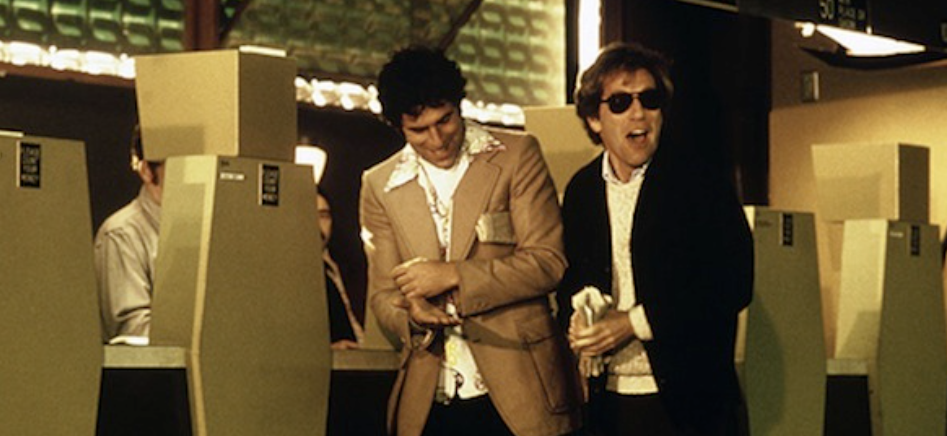 According to the story, Elliot Gould was handed the script for California Split by Robert Altman in the hopes that he would portray Charlie, a gambler who befriends Bill (George Segal). Gould said to Altman, "You are this person," in response to his statement that he had always wanted to portray the character. Hopefully not, considering Charlie's addiction is rather severe, but the actor showed off his laid-back charm when filming with Segal, who wasn't a big gambler.
In one of the pinnacles of 1970s hangout films, the two men's rakish appeal, however, elevates this beyond an excellent buddy movie to a stunning examination of a genuine connection. And, of course, there's a lot of gambling, which Altman captures with effortless skill, allowing us to hear the strange personalities and perilous oddballs who inhabit that milieu. Possibly the most underappreciated film by the filmmaker is still California Split, with a gut-punching conclusion that is both subtle and ideal.
Ocean's Eleven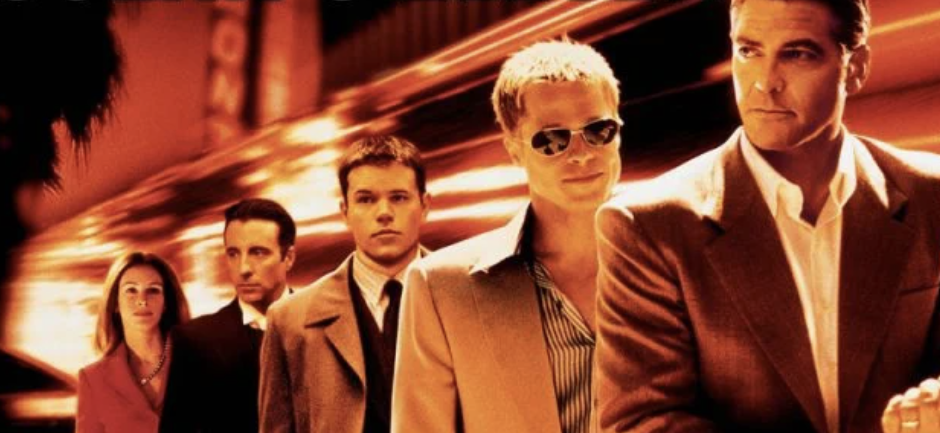 Individuals who gamble in movies serve as dismal warning tales. No one informed Steven Soderbergh, who transformed the dated Rat Pack caper into a jazzy, nimble explosion. This Ocean's Eleven will ooze the slick, arrogant ethos of contemporary Vegas, which is all upmarket adult pleasures and very little genuine degenerate conduct, from the first scene as George Clooney and Brad Pitt's ultra-cool characters face off at the card table.
The Soderbergh cast is flawlessly coiffed, unbothered, and exudes the real confidence gamblers would kill for. As seen in one of the movie's most incredible scenes, the director doesn't care about the nuances of gambling and feels the metaphors used in the games are similarly ridiculous.
Uncut Gems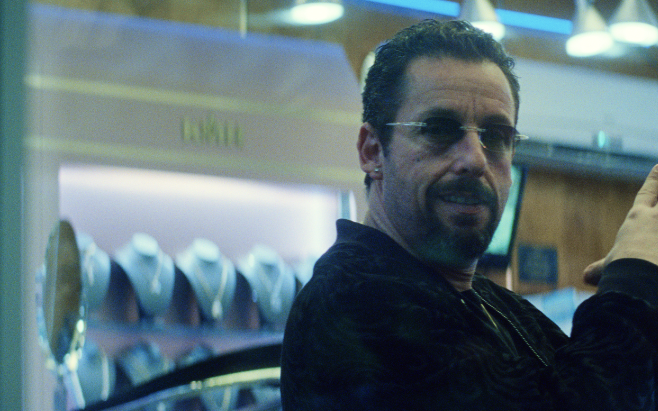 The reason why Josh and Benny Safdie's thriller is so nerve-wracking is often overlooked, despite the well-deserved talk about how intense it is. And the reason for it is that Howard, brilliantly portrayed by Adam Sandler, is a hopeless gambler who can't quit until he completely ruins himself.
Uncut Gems' genius is in Howard's ability to draw us in and make us believe, even for a split second, that he may be able to carry off this insane caper he's devised. The Safdies pump their fatal protagonist's passion into the viewers' veins while going along with his insane thrills without offering any solid moral commentary. But here's the crazy part: You might want to board the ride again immediately following the film's devastating conclusion.
Hard Eight
According to legend, Robert Altman submitted to Elliot Gould the script for California Split in the hopes that he would portray Charlie, a gambler who meets another player known as George Segal. Gould informs his director that he's been longing to battle Segal.
While speaking with Segal, who isn't much willing to participate in gaming, the actor projected his laid-back charisma to fantastic effect. And still, in one of the pinnacles of the '70s hangout film, the two men's rakish appeal transforms this into a fantastic buddy movie and a stunning examination of boys' camaraderie.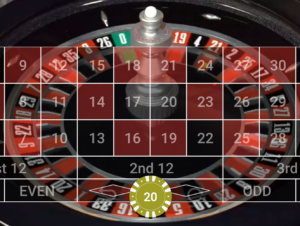 There is also a lot of betting, which Altman captures with effortless skill, allowing everyone to observe the strange personalities and perilous oddballs who inhabit that milieu. The film's gut-punching conclusion is so understated but brilliant, and California Split is still arguably the director's most underappreciated masterpiece.
Tricheurs
Before producing Reversal of Fortune, Single White Female, and Barfly, Barbet Schroeder created this crazy, compelling little drama (Tricheurs) about a handsome guy (acted by Jacques Dutronc), a French rock singer), who has a gambling habit so strong that he finally doesn't mind wins and losses.
He runs into a guy and is recruited into a tricky deceptive plan. The stakes are almost impossible to raise, making the situation much worse. Tricheurs don't pass judgment on crooks and gamblers; they simply take them to their unavoidable demise.
The Cincinnati Kid
The Cincinnati Kid, focusing on poker instead of pool hustle and being at one point seen as something of a copy of The Hustler, has aged similarly to that one and perhaps better because a significant number of individuals now play poker than they used to.
It also has a phenomenal performance by Steve McQueen as "the Kid," a confident player who discovers he's not as good as he'd thought. The movie has a sense that is sharp and modern. Are you among those who believe Rounders is the best movie? If so, then you should watch Cincinnati Kid.
Croupier
It's difficult to recall how much of a lightning bolt Clive Owen's entry into the film industry was since he has become such a recognizable, if somewhat underwhelming, a figure over the past decades. So revisit Croupier, where the promise was quite brilliantly set out. Jack is an ambitious writer who needs money.
He will soon become a croupier, learning about the casino gaming industry. Croupier examines the sweating, dread, and crushing misery of individuals who've already wasted their money. Even though the story twists aren't entirely gratifying, the movie's realistic depiction of seedy casino life is addictive. Unfortunately, Owen hasn't seen many movies with a subject so captivating.
Atlantic City
Many economically deteriorating urban communities like Detroit, St. Louis, and others are making a Hail Mary last-ditch attempt to legalize gambling. However, Atlantic City accomplished this first.
The bleakness of Atlantic City—the reason for the city's first acceptance of gambling—and the optimism among the destitute dreamers still clinging to its borders are both shown in Louis Malle's sorrowful but endearing, even royal, Atlantic City.
The movie, with a script by John Guare, stars Burt Lancaster in an authentic, classic movie star performance, and a teenage Susan Sarandon steals the show as a waitress with ambitions of becoming a seller but a lingering ex-husband. The film captures a particular moment with the force of legend and timeless air.
Mississippi Grind
Ryan Fleck and Anna Boden, the directors of Half Nelson, created this gorgeously vintage two-hander about a pair of compulsive gamblers traveling to a poker event in New Orleans with the possibility of significant rewards before they got on the Marvel bandwagon. Ryan Reynolds has one of his most outstanding performances ever as Curtis, who becomes friends with the damaged Gerry (Ben Mendelsohn).
Mississippi Grind doesn't attempt to conceal its indebtedness to 1970s Hollywood, particularly to a Robert Altman movie that is later included in the rankings. Addiction, sadness, and remorse are the film's defining characteristics. It's almost as if the movie Mississippi Grind depicts continual gaming as one depressing grind that smells like old cigars and half-drunk liquor bottles.
The Card Counter
More enjoyable than Schrader's previous works but no less dramatic is his elegant, dark, tortured drama about a competent gambler (Oscar Isaac) who moves to several casino grounds to get some calm control and escape the shame of his past: He takes great pleasure in describing the subtleties and complexity of this specific culture. The gambling sequences sometimes clash awkwardly with Schrader's usual tone of guilt and suffering, but they also give him and the movie life and energy.
Owning Mahowny
By removing all the apparent glamour and glitz of sports betting and concentrating on the crippling addiction, you get Owning Mahowny. Hoffman plays the part well; elusive and pitiful at the same time, he is a guy who cannot control himself. Hoffman's energy is so tuned into the film that it nearly seems too far away from the audience. However, this is perhaps the closest a movie can get to accurately portraying the dread of having a gambling habit.
The Color of Money
Paul Newman earned an Oscar for The Color of Money, reprising his role as Fast Eddie Felson from The Hustler (1961). The movie revolves around an old pool monster who is in a dilemma. In Conversations With Scorsese, Scorsese said, "He had to quit gambling." "In a manner, he'd evolved into a new type of hustler, peddling booze." However, he couldn't stop himself from enjoying the game.
Not only pool but enlivening daily existence, being the true gambler. " That phrase understates the film's warning tone – how it depicts its protagonists, especially Tom Cruise's young player Vincent, as people who've already invested much of their time in a game that is yet to become successful. It isn't one of Scorsese's finest films, and as aforementioned, The Hustler is the superior overall picture. Just like Scorsese's mobsters, they are fascinating characters you should watch.
Lucky You!
Amid the Poker World Series frenzy, the legendary Curtis Hanson made this somewhat cliched tale of a superstar player (Eric Bana) and his much larger celebrity poker-playing father (Robert Duvall). We've seen this scenario in a million sports movies—this even has a big game at the end—yet Bana and Duvall find reality in their roles.