Best Bollywood Movies
The Hindi-language film industry, which movie fans have given the nickname "Bollywood," dominates the worldwide cinema market and is still expanding. Regarding productivity and audience, Bollywood surpasses Nigeria's Nollywood and Hollywood in the United States, and its films are popular with viewers all over the globe.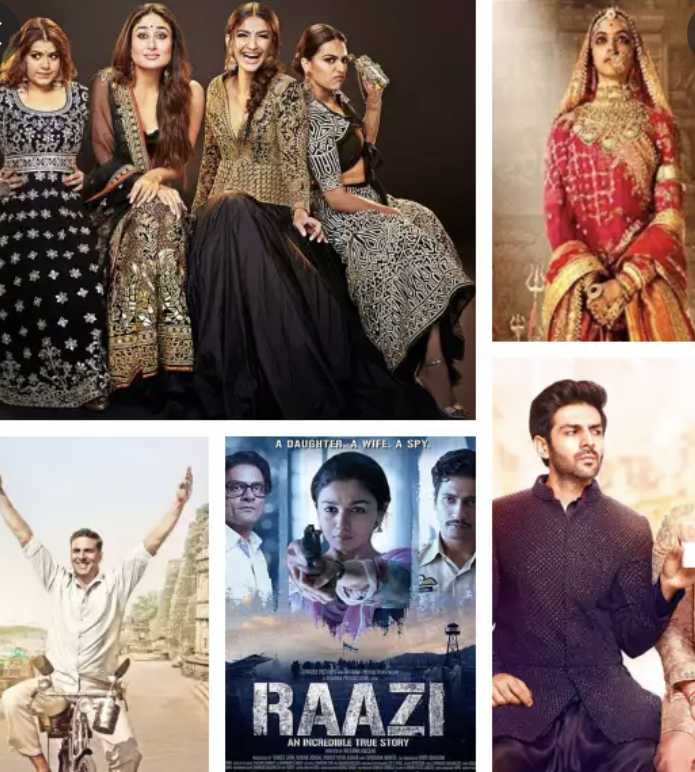 Here is a list of highly profitable Bollywood films, ranging from sweeping historical dramas to action-packed blockbusters.
Mother India
The central character of this monumental drama is an impoverished woman who is left to take care of her two boys by herself while also fending off threats from a shady moneylender when her husband abandons the family under a cloud of shame. Mother India is among the most costly Hindi films ever produced, and it is still regarded as one of the most notable films in the annals of Bollywood's long and successful career.
Dil Chahta Hai
Everything you might want in a movie is in this one. It's a light-hearted comedy with romantic undertones. It's the story of a young person's transition into adulthood. The film, which won the National Film Award for Best Feature Film in Hindi, follows the lives of three college buddies attempting to find love.
Sholay
This Bollywood offering of action and adventure is a timeless classic. The story centers on a former police chief on a mission to apprehend a diabolical thief with the assistance of two less severe offenders.
Dilwale Dulhania Le Jayenge
When discussing Bollywood, it is impossible to avoid bringing up the film Dilwale Dulhania Le Jayenge. The film, released in 1995 and is regarded by many to be the best example of a Bollywood romantic comedy, stars the cheeky Shah Rukh Khan and the starlet Kajol, who is known for her trademark unibrow. Their characters are two young people who meet and become lovers while on a journey backpacking all over Europe.
Pyaasa
This 1957 musical romance is a timeless work. The protagonist of this tale is a poet named Vijay, who is falsely thought to have passed away after the homeless man to whom he donated his coat is killed. After Vijay's "death," his poetry was published, and he became very well-known.
Saina
This film, led by female athletes, is uplifting and gives you goosebumps. The life of Saina Nehwal, a professional badminton player who was once ranked number one in the world, is the subject of this movie, which stars Parineeti Chopra.
Queen
Rani Mehra's traditional family and friends are taken aback when she is abandoned at the altar on her wedding day. As a result, she decides to go on an adventurous solo vacation, initially intended to be a lovely honeymoon.
The Lunchbox
This fantastic movie presents a tale you may not know you sorely needed and missed until you watch it. In the film, a character called Ila is shown as making an effort to reignite the passion in her marriage by cooking an extravagant meal for her spouse, who isn't exactly the most wonderful person.
However, things don't go according to plan, and the meal is served to a reclusive widower rather than the intended recipient. Because her husband didn't specify his special meal, Ila decided to include a letter in the next lunch that she prepared (which would also be delivered to the widower), leading to the formation of an improbable relationship.
Panga
The action of this uplifting film about sports occurs in the realm of Kabbadi, which is a famous contact sport in India. The film's plot centers on Jaya Nigam, a former kabaddi champion who gave up playing the game after giving birth to her son but later regrets her decision. Jaya works out, gets in shape, makes her return, and finally leads team India to victory in the Kabaddi cup, thanks to the assistance and encouragement she receives from her now seven-year-old son as well as a former colleague.